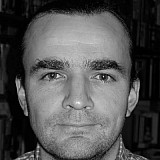 Nico Rosberg says he did not know that Lewis Hamilton had already spun when he went off at the end of Q3 in Austria, but insisted that it would not have made any difference.
Hamilton lost control of his car at the start of his final run, while Rosberg looked set to beat him to pole position before going off at the final corner.
Rosberg said he still had to take risks to beat his Mercedes teammate's earlier time, and was thus obliged to push.
"I had to beat Lewis's time, that was the benchmark," said the German. "That benchmark was two tenths quicker than my time up to then.
"I was two tenths up on my time just before the last two corners, which meant I was exactly equal with Lewis's benchmark.
"So I knew I had to pull out one or two hundredths more, and that meant that I took that little bit more risk in the last corners, which was necessary, but I overdid it, unfortunately."
Rosberg did not want to blame damp kerbs or the AstroTurf for his incident.
"I only saw the on-board of myself, I didn't see from outside, so I don't know, I'm not sure," he said of the cause of his off. "But if there was some indication of spray when I went over the AstroTurf, then that would be the reason.
"If not then it's unlikely to be the reason. The driver braking too late, that is probably the best reason!"
Rosberg is hoping that the tricky circuit will trip Hamilton up on Sunday.
"That's probably one of my best opportunities for tomorrow, I need to try and keep the pressure on as much as I can, like in Montreal, with a bit colder brakes tomorrow hopefully.
"Just push all the way if I don't manage to get the start, keep the pressure on, and hopefully Lewis might make a mistake or something."