Get alerts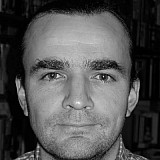 Nico Rosberg says he is concerned about how split strategies at his Mercedes Formula 1 team could impact his title battle with Lewis Hamilton.
Until now the team has tried to be fair to both drivers by usually running near identical strategies, but, after losing out to Ferrari in Malaysia, team boss Toto Wolff admitted that it was time for a re-think.
Rosberg, who lost out to Hamilton to pole in China, said that while it could work both ways he would prefer it did not happen.
"Last year I was the guy in front in Hungary and I ended up having the little bit worse strategy," he said.
"You do that because the strategies are really close and you're not sure which strategy is the better one.
"Definitely I don't like that personally, because it's an artificial addition to our fight, it's not a fair fight after that for one or the other. So I don't like that.
"But that's the way it is, we're racing for Mercedes and in the first instance we need to win for Mercedes.
"Whenever they need to do that they will do it and it's clear for us, so we accept that to make sure that we win.
"In Malaysia we would have had a better chance to win if we split the strategies, definitely, because I was completely compromised by that one. That's just an example of where you need to split strategies as a team."
Asked by this writer for his views Hamilton said: "I haven't got any worries just yet. Ultimately the car in front gets the best strategy, so I put myself in the best position for that, hopefully."