Get alerts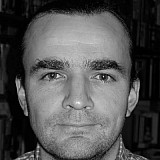 Mercedes F1 driver Nico Rosberg says he is still struggling to find a brake set-up that suits him, and admits that he may have to continue to compromise.
The German, who now trails teammate Lewis Hamilton by 17 points in the standings, insisted that he has spent the last two seasons trying to solve the issue at Mercedes.
"It's never easy to set up the car," Rosberg said ahead of the Hungarian Grand Prix. " It's always a big challenge, but there's no particular big problems with the car at the moment.
"Except my usual issues with the brakes, for example, but that's a long-term thing which is not easy to solve.
Asked to elaborate, he added: "It's feel, it's variable. It's just personal feel. Also last year. It's difficult.
"Because it's taken so long, and we haven't really had much progress at all. It's such a complex matter, brakes, because it takes six months to bake a new pair of discs.
"If they're the right ones, then six months again to bake a whole set of them, to be able to race them, for example. It's such a long process. That's why it's taken ages, and there's not really any hope at the moment for a quick improvement."
Rosberg could not confirm whether or not the issue was costing him laptime.
"I don't like it. So is it losing me time? It depends. It's something I don't like and I would prefer if they were different. I've tried a lot of things, and this is the best that we've found."
Problems exaggerated - Hamilton 
Intriguingly, Hamilton was quick to suggest that Rosberg had exaggerated any problems.
"He was perfectly fine on the brakes in the last race," said the championship leader. "I'm just letting you know, and he knows you're going to ask me that! We don't have any problems with the brakes.
"Naturally you're always wanting to improve the brakes, particularly in this hot climate the brakes began to fade when they get over temperature.
"In the last race we probably wouldn't get too much fading, because you don't have to use them too much.
"Here you do have to use them a lot, and because the temperature is so high, the initial bite drops off, because they're operating above the window, and then they fade, so it affects your braking zones. But I enjoy that, that's a challenge for me."