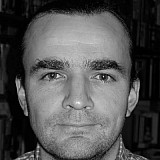 Nico Rosberg is heading into the Belgian Grand Prix weekend knowing that wife Vivian is about to give birth to their first child.
But the Mercedes driver is confident that he won't get any urgent calls before he heads back to Monaco on Sunday night.
"Things are great, she's feeling very, very comfortable, which is nice," said Rosberg. "Doctors say due date is next week, so let's see."
Asked about how he spent the summer break, he said: "In the last period before giving birth you can't go very far, so it was pretty much at home! Everything's packed, the car engine was running in the garage.
"I've prepared for all that, so we just have family cars at the moment in the garage, we have a Mercedes ML, and a Mercedes GLK.
"And the baby seat is in the ML, and it took me two hours to put it in there. It's one of the toughest recent experiences!"
No change to his approach
Meanwhile, having had time to ponder the first half of the season, Rosberg added that he didn't intend to change his approach as the title battle with teammate Lewis Hamilton enters it next phase.
"Hungary was very annoying, because it was such a great opportunity to close the gap on Lewis," he said. "It was also just annoying to lose second place in such a way, right at the end there.
"So it was tough. As always in sport it's not very long lasting, those emotions. So I did very much enjoy the summer break.
"I mean to keep pushing the way I have. It just needs to be slightly the other way and that's it. It's 21 points, and at times in the last race I was actually leading the championship, if you took a cut at that time.
"It was very close in the first half, and with sport it can go either way. I think what I need to to do is keep going like this, keep pushing, keep winning races. I believe I can make it happen."
Rosberg has no regrets about the clash with Hamilton at Spa a year ago, saying: "Of course it was a tough time after this race here, for everybody. No regrets, I learned a lot, that's it."
He added that he's not underestimating Ferrari at Spa: "We're always expecting them to be a threat. Recently we've been quick in qualifying, just struggled a bit in the race in Hungary, but we understand why. We still think that he have the fastest car."