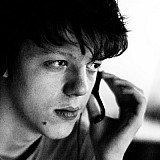 Newly-crowned Formula 1 champion Nico Rosberg has opened up on his mindset during the title decider in Abu Dhabi, saying he had no idea what to expect from rival Lewis Hamilton.
Hamilton, who needed to make up a 12-point deficit to Rosberg, tried to back up his German teammate towards the pack when they were running first and second - and ignored Mercedes instructions to pick up the pace.
Rosberg, who held on to second despite Hamilton's strategy and was thus crowned world champion, said in a press conference in Wiesbaden on Wednesday that he could not be certain how far Hamilton would go with his tactic.
"My joy was even greater after the race because it was so tough," he said. "I didn't know how far [Hamilton] would go. Would he go completely crazy and try to run me off the track? You just don't know.
"I saw what he tried to do and I knew - just one small mistake from my side and the two guys behind me are past and it's gone. Then, in only two laps, my work for one whole season would have been for nothing. It was unbelievable."
Rosberg, however, said that he was unhappy Hamilton's approach had become such a major point of discussion - and insisted he understood both his team's frustration and his teammate's strategy.
"It's a pity this topic is so huge now because it's pretty simple, really," he added. "You can understand the team's perspective as we are driving under certain rules we have to obey.
"These rules haven't changed in three years. So you can understand their irritation.
"But I also understand Lewis. We fight, and we fight for the world title. You want to try everything and maybe you go over the limit in the process to maybe make it possible after all."
"Basic respect"
Rosberg, who had been close friends with Hamilton as they were making it up the junior ranks prior to F1, said that their rivalry in made it "impossible" to sustain a friendship currently - but insisted both he and Hamilton maintained "basic respect".
"We're in the same team and are fighting for race wins and world titles. Basically, it's impossible to be friends if you're having such a rivalry, which is so intense and complicated.
"What helps is the basic respect we have for each other.
"When we were 13 years old, we were best friends. And this remains, I think. It's still with us, at least with me, and I think with him as well. This helps in difficult moments."
Additional reporting by Stefan Ehlen