Subscribe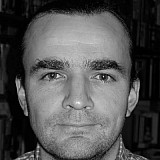 Niki Lauda says that Nico Rosberg's Australian GP victory represents a huge boost to the German as he starts another season long battle with Mercedes team mate Lewis Hamilton.
Rosberg ended last season on a high, but many observers felt he was flattered by Hamilton mentally stepping down a gear after winning the title.
By continuing his 2015 form he has made a point and boosted his confidence, according to Lauda.
"He did a poor start in practice, I have to say," said Lauda of Rosberg, who crashed during FP2.
"Because Lewis was driving again like always. But in the race he turned it around, so for him it was really good, and for us especially.
"You need this to have a good start into the season, because it gives him confidence.
"If it had been the other way round, if Lewis would have won, he would have suffered, because he always suffers when Lewis is there.
"So for him this race was important, to mentally stay strong, and have a good baseline for the next one. It's good for him and for us, because the more they fight each other the better it is for me!"
Regarding how close they got at the first corner, he said: "It's always close, don't worry. That's the way it is."
Lauda said that the Melbourne race represented a great start to the season for the sport.
"It was an exciting race first of all, I've never seen anything like this in the last three years, I have to say. The race was half decided at the start, because the Ferraris did an incredible start, both of them.
"We screwed up in a way, and we have to find out why. And then the race took its way. I think it was the best start [to the season] ever in F1. What a race we have shown everybody."
He expects an ongoing challenge from Ferrari: "I'm afraid we'll see more of this, because Ferrari is quick, there's no question about it. And it's going to be exciting. I'm looking forward to the next one."