Get alerts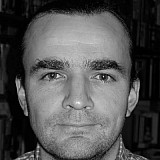 Nico Rosberg says that the Mexican GP will be a step into the unknown for everybody as so many elements are on the limit.
Teams don't have as much knowledge of the tyres as they would like to have, and cooling of the brakes and engine is yet to be tested over a race distance.
"There could be some unexpected issues coming up with tyre management," said Rosberg.
"So it will be interesting from that point of view, because we saw quite a lot of degradation on the soft tyre on Friday. But nobody is prepared completely for Sunday, so let's see.
"It will be difficult in all these things, brakes are on the edge, everything is on the edge on this track, even engine temperatures and all that, because the cooling is so bad.
"We prepared well for this, we've done all our homework and we're comfortable, but it is on the edge."
Asked to compare with the uncertainties heading into the last race, he said: "It could be mixed as well, but if it's dry it won't be as unknown as Austin, because when you start wet that's even more of a mission."
Hamilton title win changes nothing
Rosberg meanwhile insisted that his approach hasn't changed now that the titles have been won.
"The title out of the way was a big disappointment for me, but it doesn't change much," said the German. "I'm here and I want to win the race, and it doesn't change that much.
"I'm super motivated, there's three races to go, I'm on pole, and that's it, I want to beat everybody else who's out there. It did change something after Austin, but now it's full attack again."