Subscribe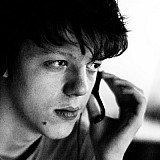 Nico Rosberg claims Mercedes is yet to demonstrate the true pace of its new W07 car after the first two days of pre-season testing in Barcelona.
Rosberg's teammate Lewis Hamilton piloted the car on Monday, before the German took over on Tuesday - with neither of the Mercedes duo topping the overall timesheets on their respective days.
But while it was Sebastian Vettel of rival team Ferrari who set the pace, Rosberg appears not the least bit concerned.
"Laptime-wise, of course, it's not realistic where we are," he said. "We haven't shown our cards yet, we're still holding back - and for sure the car is quick.
"The opposition also seems to be quick, so how quick we are nobody knows for now - but, of course, we're confident."
The two days saw Mercedes log by far and away the most laps, the German squad becoming the only outfit to surpass the 300-lap mark.
And this focus on getting mileage was something Rosberg completely agreed with.
"[Tuesday] was a real Formula 1 marathon, lots and lots of laps and kilometres - because at the moment that's what we need to do.
"We need to push the car to its limits in order to find the little problems, 'cause at some point something will break.
"For now nothing's broken, so we need to keep going, do lots of laps and see where the weak points are."
New floor concept "a real innovation"
Rosberg was very enthusiastic when speaking about the new "Floor W" concept, trialed by Mercedes on Tuesday.
"We have a real innovation on the floor, it looks quite futuristic so we're very excited about that.
"It's important for us to be innovative, you know, and to be always ahead of the others, 'cause it's easy to copy afterwards.
"So when they see the things on our car, they'll take them and they can go faster - so we always have to be one step ahead."