Get alerts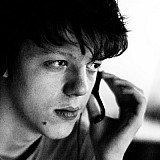 Despite taking 12 points out of teammate Lewis Hamilton's championship lead, Nico Rosberg admits he is perturbed by his Mercedes team's lack of pace in the Singapore Grand Prix.
The German salvaged a fourth-place finish on a difficult day for Mercedes, with Hamilton exiting the race early with a mechanical issue.
"There's the small positive of closing the gap [to Lewis], but it's been such a disappointing weekend for all of us," said Rosberg, who is now 41 points behind his teammate and just eight ahead of race winner Sebastian Vettel.
"To be so far off the pace all of a sudden and to not understand it, it's really bad, because then how are we going to improve it?"
Rosberg admitted the race worked "very well" for himself and noted the good timing of the second Safety Car period, caused by a fan invading the circuit, but that failed to overshadow the questions raised by Mercedes' struggles.
"We just hope at the next track it will come towards us again, and the chances are extremely good because at all other tracks we've been so fast," he said.
"But today is very worrying, because we don't know why it's like that and so who knows if it will continue at the next race."