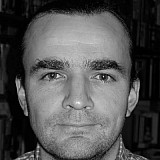 Advantage Rosberg as he claims pole for the Abu Dhabi Grand Prix.
Nico Rosberg beat Lewis Hamilton to pole position in Abu Dhabi to give himself the best possible chance of winning the World Championship in Sunday's double points finale.
Although second place will be enough to clinch the title for Hamilton, the pressure is now clearly on the Briton's shoulders, as any problem for him could hand the honours to his team mate.
If Lewis feels the pressure here makes a mistake as a result, a bit like today ... That's the sort of opportunities that I'm looking for

Nico Rosberg
"I was really happy with the set-up," Hamilton said. "It all worked out well. I got a good lap together in the end; I'm pleased with that. But, of course, it's only one step, a very small step, because this weekend it's about the championship, not about pole position or anything. Of course, I was hoping, you know.
Nico Rosberg ... Williams' biggest fan
"Of course it would have been great if somehow there could have been a Williams between the two of us, but that can always happen tomorrow," an upbeat Rosberg said. "For sure, starting first is a great place to be and it should be a good start."
Regarding Turn One, "Yes, that's going to be interesting, as always. But I'm on the clean side I think, I'm not sure. Maybe none of them are really clean, not sure, but anyways I have the advantage from pole, so that should be OK.
Hoping for a mistake
Rosberg made it clear that he hopes Hamilton – who was sitting next to him as he spoke – will make a mistake.
"Of course pressure is one of the hopes that I have. If Lewis feels the pressure here makes a mistake as a result, a bit like today – I haven't seen it – but if you're saying that and a bit like Brazil and that's the sort of opportunities that I'm looking for and I'm trying to push for. I push flat out, all the time to try and keep the level extremely high and that's all I can do really and try and go for the win and keep the pressure on."