Get alerts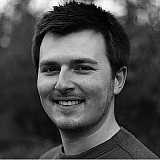 Nico Rosberg says he is feeling "fired up" after enduring a difficult start to the Formula 1 season against Mercedes teammate Lewis Hamilton.
Though he's been on the podium in each of the first four grands prix, Rosberg has yet to beat Hamilton in any qualifying session or race so far in 2015, and already trails the Brit by 27 points in the drivers' standings.
But having enjoyed his most promising race of the campaign yet in Bahrain, Rosberg says he's feeling motivated ahead of this weekend's Spanish Grand Prix after a three-week lay-off since the last race.
"The race in Bahrain was definitely the most enjoyable of the season for me so far," said the 29-year-old.
"It was a really good fight out there and it gave me the chance to show what I can do in a close battle. Although we had a problem at the end, the car felt fantastic and I could really push hard to get my positions back.
"I'm feeling really fired up for the next races knowing I have all the tools available to me for a strong performance. It's felt like a long break and I can't wait to get back out there in Barcelona."
Mercedes executive director Toto Wolff added that he's expecting the battle between Hamilton and Rosberg in Barcelona to be closely fought, despite the momentum carried by the reigning champion.
"Lewis is in the zone right now," he said, "probably driving as well as he has ever done, and Nico showed his teeth in Bahrain with some forceful overtaking and a strong, aggressive race."
"We're expecting more of the same in Spain. "