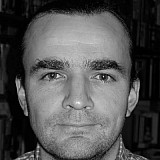 Russian GP pole man Nico Rosberg admits that the disjointed practice sessions in Sochi mean that Mercedes isn't as well prepared as it would like to be for today's race.
The diesel spillage and rain on Friday followed by Carlos Sainz's red flag-inducing crash on Saturday meant that teams were not able to run their usual programmes.
"It makes it a little more difficult because we haven't done the 100 percent perfect race preparation," said the German.
"So there are some unknowns. But we think we know what's going to happen, and we think we have a good strategy and everything. But it's one step softer than last year, so there could be a few surprises."
Regarding strategy he added: "One stop is an option that we are going to look into."
Meanwhile, Sochi poleman Rosberg said that he hadn't changed anything in his approach, which might explain his recent improved qualifying form.
"I haven't unfortunately! I definitely need to look into it to understand why now it's going better," he said.
"It just felt good out there in qualifying, just got the balance right, good push, great laps, so it all came together. Very happy with the gap [to Hamilton], of course."