Subscribe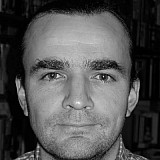 Nico Rosberg admits he is mystified as to why his qualifying pace has improved in recent weeks, admitting that it was a "big weakness" previously.
In Brazil on Saturday he secured his fifth straight pole – much to the frustration of teammate Lewis Hamilton.
However, Rosberg – who also had the upper hand in qualifying against Hamilton for the majority of last season – doesn't know why things have turned around for his hot streak of pole form since Japan.
His only pole before that in 2015 was at Barcelona.
"Unfortunately I don't have an explanation for it," he said. "What I do know is that I've been working on it, if I'm now faster in qualifying then great, it seems that my work is starting to pay off.
"Because it was one of the big weaknesses, and definitely one of the reasons why Lewis won the championship this year, because that helped him a lot for sure, to be starting first all the time. Of course I'm pleased, but more than that, I don't know.
"It's so complex, it's just trying to understand. The facts are last year I was the quicker guy in qualifying, and this year I was outqualified totally, so something has changed.
"It's a matter of digging into it and pushing on and trying to understand the various reasons, and trying to make improvements wherever you can.
"There's not been one big thing that I've changed in any way, so it's just really going at it. But it seems that I've made progress, which is great."
"No change" since title shot was lost
Rosberg denied that the end of the championship battle had allowed him to relax in some way.
"No, not at all," he insisted. "It doesn't change.
"With the way it was in the championship in the end the pressure was on Lewis anyways, because he had everything to lose.
"I was hunting. So it doesn't change."
Check out our Inside GP video preview...