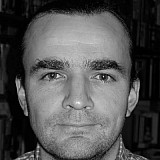 Fernando Alonso has praised Nico Rosberg and Lewis Hamilton, saying that both men would be deserving world champions.
The McLaren driver said that both Hamilton and Rosberg had made the most of the package they've been given by Mercedes.
"They are both very similar in a way that they are doing a fantastic job the last couple of years," Alonso said.
"It's true they have a very dominant car, but they are delivering every single weekend, with no mistakes and maximising the package.
"I think Rosberg has been very consistent, he's always a driver who's very, very consistent, never underperforming, always extracts the maximum.
"Hamilton is, I think, the champion that we all see, all the championships and victories that he achieved in F1 are because he's a super talented driver.
"They both deserve the title I think, they've been up and down this year, but sometimes because of reliability reasons, not because of their own mistakes, their own performance.
"They've been doing a fantastic job, so we'll see what is the outcome."
Asked if Rosberg should attack or defend in Sunday's title decider race in Abu Dhabi, Alonso said: "I think attack. First of all, try to treat this race as a normal weekend. It's difficult because it's not a normal weekend for both.
"I think the best way is everything goes normal, because if everything goes normal they will finish first and second. If you are Rosberg, you know that a normal weekend will be welcome."
Alonso acknowledged that Red Bull could also be in the mix - but he believes that Mercedes will still come out on top.
"It's something that they [Mercedes] need to look at, but then it's true also that in the race you know always Mercedes has something more that no one expects, and they finish always first and second, so it should be no different here."