Get alerts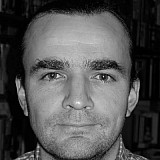 Nico Rosberg admits that his third Monaco Grand Prix win wasn't as emotional as previous successes in the principality.
Nonetheless, the German stressed that he had to be in the right place to take advantage when Mercedes teammate Lewis Hamilton's race was compromised by his pitstop.
"You've got to be there to receive the falling thing," he said when it was suggested that the win had fallen into his lap.
"It was one of the luckiest. For sure it wasn't as emotional as the previous years where it was literally thanks to my own performance that it worked out.
"Also, a part of me felt for the other side of the garage - they deserved it, and it just went wrong. So that took some joy away, definitely. But nonetheless I still made the most of it on Sunday night...
"I have a positive experience behind me, so that helps, it's better than having a bad one! That's how I'm going into this weekend. I'm good to go, of course."
Back-to-back wins change nothing
Having now won two grands prix in succession, Rosberg denied that his recent good run had resulted from any change in his approach.
"There was no mental switching from this to that or anything as such," added the German.
"Of course there's more challenging times in racing, and then there's great times. If it's challenging I just have to keep on digging and get back out of it, and that's it, that's what I've done. And that's where it ends.
"And it won't be the last time, there's always ups and downs. And there will be another down, and then struggling back out of that. It's nothing unusual in racing.
"I've learned to really deal with it and fight through it, and that's what it's all about."
Different challenge to Monaco
Meanwhile, Rosberg stressed that Montreal is a challenging track, given the low downforce levels.
"This weekend is quite unique because you go to a completely different car to Monaco, so it takes time to get used to it," he explained.
"Tomorrow you go out and you're driving a completely different kind of car. With less downforce, I have to brake earlier, in the corners I have less grip, so it takes some getting used to. 
"Tyre warm-up will be an issue here as well. The supersoft is a bit harder also than last year, so that makes it a little bit more challenging than last year, also in qualifying, so it will be on the edge.
"The temperature is not supposed to be too hot. So let's see; it's going to be a challenge probably."