Get alerts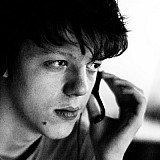 Red Bull Racing driver Daniel Ricciardo says the buzz surrounding teammate Max Verstappen can be good for his own career if he can beat the Dutchman in 2017.
Verstappen has emerged as a popular, if divisive, figure since his arrival to F1 in 2015, and has bolstered his reputation with a number of eye-catching drives since his promotion to the main Red Bull team in early 2016.
For Ricciardo, however, the attention his Dutch teammate has commanded is not an issue - as the Aussie believes the status of his teammate could be a positive factor for his own reputation.
"The way that I see it, it is quite cool - because the more highly regarded he is, then if I can go out next year and beat him, it doesn't make me look bad," Ricciardo reckoned.
"If everyone was saying he was crap and he doesn't deserve the seat, and I am just managing to beat him, then it doesn't make me look very good."
"So, I would say he is twice as good as Senna!" the Aussie joked.
Regarding his own efforts in 2016, Ricciardo - who dubbed himself the "peasants' champion", having finished as the lead non-Mercedes driver - said the Malaysia win ultimately ensured it had been a positive campaign.
"If I didn't have a victory, if Malaysia had not have happened, then I would look back and say that I should have been a multiple race winner this year," he admitted.
"But because I have got that victory, I am not going to say it should have been better.
"I got the pole, which I hadn't had before, and got back on the top step - so that is awesome. And peasants' champion – so it has been solid.
"We expected to be fighting in the midfield the first handful of races this year, then we came out with some fourths - and then what was probably going to be second in China, that was third race of the year, we had the puncture, but it was looking really good. Then it got better.
"The win in Malaysia was epic, but the pole in Monaco was, in a way, my highlight. I didn't tell people, but I put a lot of pressure on myself to go there that weekend, and execute it. I really believed I could. So for me to do that lap was a relief, because I did put pressure on myself."
Additional reporting by Jonathan Noble