Get alerts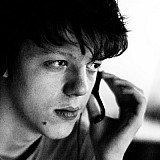 Red Bull's Daniel Ricciardo has admitted he was surprised by the timing of teammate Max Verstappen's early contract extension with the outfit.
Verstappen has endured a mixed campaign with Red Bull this year, and the rumour mill had linked him with a possible move away from the Austrian outfit.
However, it was announced on Friday at the United States Grand Prix that the Dutchman had extended his deal with Red Bull to the end of 2020.
Ricciardo, whose current contract with Red Bull expires in 2018, admitted he was not expecting Verstappen to put pen to paper on an extension so early.
"I know obviously that Max is happy in the team, so I'm not surprised that he wants to stay with the team," Ricciardo commented.
"I guess the announcement was quite early. I think the timing was the only real surprise."
Ricciardo felt Verstappen's move to extend his deal with Red Bull was "positive" in that it showed the Dutchman and his management had faith in the team going forward.
"For Max, the positive is he and I guess his team, his management and his dad [Jos], feel confident with Red Bull, so it's positive for us for next year and it gives the team confidence.
"A bit surprised it came this early, but otherwise not surprised his decision is to stay because I know he's happy with the team."
The Aussie insisted that Verstappen's news changed nothing in regards to his current contract situation, adding: "Definitely still here for the end of next year. I could possibly be here longer than that, but I don't think it's going to be something which is going to be announced as soon as Max.
"But for no real reason, the only reason in particular I think there's still enough time on our side. I don't think it needs to be a quick decision at the moment."
Laying out his reasoning for making a longer-term commitment to Red Bull, Verstappen said he was motivated by his belief that Red Bull "can build the best car on the grid".
He added, however, that his existing relationship with the team was another major factor in his decision.
"[The previous deal] was anyway running until '19, but I had a good feeling with the team - of course it has been a challenging year for us, but we definitely improved a lot, especially towards the end of the season," Verstappen said.
"I think we've built a great car, and I trust the guys, I believe in the guys, they believe in me.
"I think our working relationship is also really good, so I guess that's [what] made me decide to extend."
Red Bull currently faces uncertainty in regards to its post-2018 engine supply, with partner Renault set to terminate their existing deal at the conclusion of next year – leaving Honda, which has struggled since its return to F1 as a power unit manufacturer, as a likely alternative.
Asked whether he had clarity on Red Bull engine situation for the duration of his new contract, Verstappen said: "I believe in the team, so we'll see what happens."
Additional reporting by Jonathan Noble and Erwin Jaeggi