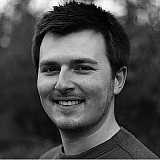 Daniel Ricciardo has responded to Nico Hulkenberg's comments regarding the Halo Formula 1 cockpit protection system, saying that there's "no need to be a hero about the situation."
The device has been the major talking point of the final two days of pre-season testing at Barcelona, with the Ferraris of Kimi Raikkonen and Sebastian Vettel having used it during installation runs.
While some drivers, notably Vettel, have voiced their support for Halo, Hulkenberg has been one of its most strident critics, saying on Thursday: "For me it looks horrible.
"I think it sterilises the sport. There needs to be an element of danger that makes it sexy and attractive and that's also what Formula 1 needs. Back in the day it was a lot more."
When quizzed by the media on the topic on Friday, however, Ricciardo was perplexed by the Force India driver's comments.
"I heard Hulkenberg say some things I don't agree with, because there's no need to be a hero about the situation," said the Australian.
"It doesn't change the sport, or the speed of the car – it's just if there are any flying objects, it's an extra bit of protection for us.
"I don't know why he's puffing his chest out for something like that, it doesn't make sense."
While Lewis Hamilton also described Halo as the "worst-looking mod in F1 history", Ricciardo says he doesn't think it is too detrimental to the aesthetics of grand prix racing.
"The cars from 2008 to 2009 had a big change [visually], the cars were ugly," he added. "The halo isn't as dramatic as that."