Get alerts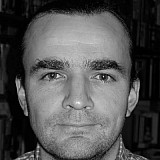 Daniel Ricciardo is adamant that he will put the Shanghai disaster behind him and make a good start to the Bahrain Grand Prix on Sunday.
Ricciardo qualified a strong seventh at Sakhir, and is so confident that he has resolved the issues that cost him to drop to the bottom of the field at the start in China.
"We took a slight risk just using one set in Q2 and saving two sets of tyres for Q3," Ricciardo said.
"In the end I didn't really improve in the two sets in Q3, I think already the first lap was pretty good. Generally I think we did the best we could today.
"In general I think I put myself in that position to fight for it, so I'm happy with how it went.
"It could be exciting for the race tomorrow. I think when the sun goes down we're looking a lot better. A bit more pace with high fuel and race conditions tomorrow, I think."
Regarding the start, he said: "We've done quite a few this week, which has been good, about six or seven so far, and we'll do a few more before the race.
"To be honest it's not so much the practice. I know what I did last week, and instead of just doing the start subconsciously it was making sure I was focussing a bit more on it.
"All sorted for tomorrow, I want to get a rocket start."
The Australian said he is not nervous about getting it wrong again.
"I think if you're smart and intelligent you move past it. I'm actually hanging out to do it and actually pass some guys and actually get them to turn around and say 'That's different to what I've seen!'"