Subscribe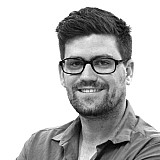 Daniel Ricciardo says he is surprised at the pace shown by Lotus and Force India in practice for the Canadian Grand Prix, but that he expects Red Bull Racing to be quicker than them on Sunday.
Lotus had both cars in the Top 10 in both of Friday's practice sessions, while Nico Hulkenberg was fourth fastest in FP1. Those results took Ricciardo by surprise, leading him to believe it could be a good midfield fight between Red Bull, Lotus, and Force India.
"It is tight, and we have Lotus and Force India showing their nose which was a bit of a surprise," said Ricciardo.
"I think when we get it right, we should be in front of that but it is going to be closer than expected this weekend.
"It is cool, it is fun to have a battle and it is nice to know if you do get the qualifying lap right it can propel you a fair few places, so it will be on tomorrow."
Set-up risk doesn't pay off
Ricciardo admitted that his own Friday running was compromised by both the weather and a risky set-up choice for FP1. The Australian was just 14th in the first session, before improving to 10th in FP2.
"We tried a few new things with the car and it didn't get up to speed," he said.
"It didn't really feel like it was beneficial with the running we did, so we were a bit behind in first free practice, but we came to a more conventional set-up this afternoon.
"It was working better but we didn't get enough laps really. We will move forward tomorrow but we are not as competitive as we would like to be today."
No plans to take engine penalty
Ricciardo also confirmed that he won't be taking a fifth engine, and the subsequent penalty, in Canada – and that he will try and use this fourth powerplant in Austria as well.
"We are going to try and push on with this fourth engine for this race, ideally we want to get through Austria with it as well, but we'll see how we go."