Get alerts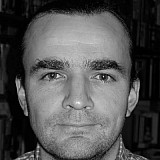 Red Bull F1 boss Christian Horner says that the team is determined to extend Daniel Ricciardo's deal beyond 2018 – and insists that the Australian won't be playing a supporting role.
Teammate Max Verstappen has already extended his stay at Red Bull until 2020, leading some observers to conclude that retaining the Dutchman was the team's priority and that he is the main hope for the longer term.
Ricciardo himself admitted that he was surprised that Verstappen's deal was done so soon.
"The clear intent is to ensure that we keep Daniel in the car past the end of 2018," Horner told Motorsport.com.
"That's absolutely our goal, to retain both drivers. For me it's the best driver line-up that we've had, I think it's probably the best driver line-up on the grid, and we're obviously very keen to retain that.
"Time will tell. Daniel is very happy within the team. If we can provide a competitive car, then I've got every confidence that he will be here in the future."
Horner downplayed suggestions that Ricciardo would be more inclined than Verstappen to accept a seat alongside Lewis Hamilton at Mercedes, or Sebastian Vettel at Ferrari.
"He would have the same issues within those teams. I think Red Bull fits well his personality. The way that we operate he sees very equal treatment, and that he's not performing a supporting role.
"The way we operate here is that we give both drivers absolute opportunity. Within the other teams you would be performing very much a supporting role."
Horner suggested that he would like to finalise Ricciardo's deal before the end of this year.
"I would hope so. Again, there's more than 12 months left on Daniel's contract, so we've got a little bit of time, but at the right moment we'll sit down and talk about the future."
Verstappen said he fully supports Red Bull's desire to keep Ricciardo.
"That is very positive," the Dutchman said. "I get along with Daniel very well. So that, of course, would be the best scenario."
Additional reporting by Jonathan Noble and Erwin Jaeggi