Get alerts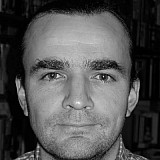 Daniel Ricciardo has been "sublime" with some of the overtaking moves he has pulled during the 2017 Formula 1 season, according to Red Bull boss Christian Horner.
Ricciardo has enjoyed a very strong season so far, scoring nine podium finishes and one victory in Baku. The Australian is currently fourth in the standings on 192 points.
Horner says he has been particularly impressed by Ricciardo's talent for overtaking.
"I think his race craft is fantastic," Horner told Motorsport.com. "Some of the passes he's made this year have been sublime, and some of them have come from a long way back.
"If you think of a couple of moves in Monza, and even the move on Bottas in Sepang. Obviously on Sundays he's had better reliability than Max [Verstappen], but he's driven extremely well.
"He's still learning, you can see he enjoys what he does, and technically he's very strong as well."
Horner also reckons Ricciardo is one of the big characters on the current F1 grid, and believes that contributes positive energy to the Milton Keynes team.
"What you see publicly is what he's like privately," Horner said. "He's a very positive energy within the team, his image fits Red Bull very well, and Red Bull fits his image very well. So it's a very good fit.
"He's got a great personality, and if ever he's on a podium, he makes it fun. He's one of the big characters of the sport.
"He's a very rounded driver now. He's got one-lap pace, he's got fantastic racecraft, and he's got a very good understanding of what's going on with the car. So he's right there.
"He's put a very strong campaign together. He's beaten the most amount of podiums he's ever achieved for us so far in a season. Hopefully he can better that in the remaining races."