Subscribe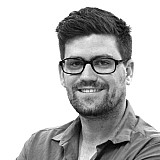 Daniel Ricciardo will kick-start the build-up to the first Mexican Grand Prix in 23 years with a demonstration run in Mexico City later this month.
The Red Bull driver will drive an RB7 around an inner-city demonstration track, including the historic Zocalo square, on June 27. He will be joined by Toro Rosso driver Carlos Sainz Junior.
"I'm really looking forward to this very special trip to Mexico," said Ricciardo.
"The demo runs in the city centre should be amazing and everyone is up for putting on a really big show. The square looks massive so I think I should be able to really give the car a good workout. "
Mexico City's huge and I know that Mexican people are really into F1, so I'm looking forward to seeing just how big a crowd we can bring out on the day!"
This November, Formula 1 racing will return to Mexico for the first time in more than two decades when the Autodromo Hermanos Rodriguez holds the Mexican Grand Prix.
"Mexico City is a very interesting place to visit and what I do know is that it's always special to drive a Formula 1 car through city streets," added Sainz Junior.
"It's a great way for people to get an idea what F1 is about before we return for the first Grand Prix to be held in Mexico in a very long time."