Subscribe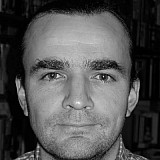 Daniel Ricciardo has been told to brace himself for two more engine penalties this season, as Red Bull awaits upgrades from Renault.
The Australian has suffered a spate of engine failures this season, and already took an extra fifth power unit at the Austrian Grand Prix.
But with nine races still to go, and only a single power unit remaining, Red Bull thinks that Ricciardo may need yet another engine before a new improved specification comes in.
Speaking about the delayed introduction of the upgraded Renault, which may not come until the Russian Grand Prix, Red Bull motorsport advisor Helmut Marko said that the team had to simply accept what was going on.
"It's disappointing, but unfortunately there's nothing that we can do," he told Motorsport.com. "With Daniel [Ricciardo] I'm sure we have to change engines twice, which means 10 places back.
"Most likely the first one will be in Monza. It's unfortunately a season that we never had before."
Hungary bonus
As well as the engine penalty situation, Red Bull fears that improvements to its car and engine that helped it secure a double podium finish at the Hungaroring will not be enough to allow it to fight near the front at the next Formula 1 races.
Daniil Kvyat and Ricciardo delivered the team's best result of the season in Hungary, where it even had a shout of the win after the final safety car period.
Although pleased with the Hungarian result, Marko is well aware that circumstances proved a help.
"Of course we were lucky with the safety car, but we were unlucky with the start and the two collisions Daniel had," Marko told Motorsport.com. "There was a chance of a win.
"Both drivers did a very, very good race and the strategy to use the soft tyre at the end was the right thing."
Power worries
But despite clear progress with its package, the team is realistic that the power track venues of Spa-Francorchamps and Monza are going to punish it.
"It [the Hungaroring] was not a power track, but the updates we are making, they are working, so the whole car is far more together, and the drivers have confidence," he said.
"We had been on our back foot, and we recovered. To do this just before the summer break was more than important.
"But it will be very different in Monza and Spa. We need rain in Spa to be anywhere near the top. With this deficit on horsepower, it's just impossible."