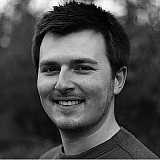 Daniel Ricciardo says that discovering the latest specification of Renault engine is no quicker than its predecessor is a good wake-up call for Red Bull if it continues with the French manufacturer next year.
Red Bull elected to give Ricciardo the new engine to try at Interlagos in the hope it would deliver a step forward in performance, knowing it would land him a 10-place grid penalty.
But Ricciardo revealed that he was in fact slower in a straight line during qualifying than teammate Daniil Kvyat, who was not using the upgraded engine.
Asked if he felt it was worth taking a grid penalty for, he said: "With the grid penalty, no, but for us getting some clarity on where [the engine] is, yes.
"We had to try it, and see if what Renault saw on the dyno could be replicated on track, but it didn't really give us any laptime.
"So it's a penalty for a little bit of knowledge. We've taken a hit today, but long-term we're better off for what we've learned.
"We know what [the engine] is, and that we need something better if we continue together next year."
Unsure of points
Ricciardo also admitted that scoring points from 19th on the grid could be a struggle without the necessary straight line speed to overtake.
"We're quicker than the group of cars around us," the Australian told Sky Sports. "Whether we'll be able to make one less stop and jump into the points, I don't know.
"We'll have the tyre wear to do it, but I don't know if we have the speed."
He added: "The weekend went pretty smoothly, but in qualifying we lacked that extra tenth or two we needed to make the step up.
"I've been thinking a bit more of the race and setting the car up for starting towards the back, but even so you always want to beat your teammate."