Get alerts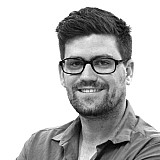 Daniel Ricciardo says bravery will play a part in this weekend's Canadian Grand Prix, with the circuit rewarding drivers willing to take some risks.
The Australian is the reigning Canadian Grand Prix winner, and while his Red Bull Racing crew has had a tough start to the 2015 season, Ricciardo says this is one of the circuits where the driver can have a say in the result.
"It's a clear choice. Some guys will play it safe and sacrifice half a tenth to get through there cleanly, others will take a risk and go flat out trying to find a little bit," he said.
"The nearer you are, the faster you'll go. Give the wall a kiss and you feel pretty good – kiss it too hard and that's it!
"It's just a ridiculous amount of fun. You can jump across the kerbs and really get the car bouncing around. It's like getting back to go-kart days, you really feel like you own it – and I love that.
"You can get aggressive with it, and aim to just brush the wall. There's a lot of risk but that brings a lot of adrenaline with it.
"It'd be wonderful if you were doing it in isolation but with 100,000 screaming fans urging you on, it's just mega."
Win changes nothing
While Ricciardo admits that it was nice to win in Canada, he says its always been one of his favourite circuits regardless of past results.
"Possibly winning has made me love it a little bit more, but really I've loved it since my first lap, back when I was driving for Toro Rosso.
"I remember coming back into the pits and saying 'what a circuit', I was amazed at how good it was – and I'd only done an install."