Subscribe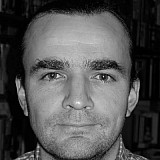 Daniel Ricciardo has suggested that Renault power unit upgrades due for the Russian Grand Prix could put Red Bull Racing on a par with Ferrari.
The Australian said that the previous race in Hungary, where he and teammate Daniil Kvyat both took their first podium finishes of a troubled year, indicated the team is now on the right track with its chassis.
"Obviously the overall result from Budapest was great, but the big positive for us as a team was that the car was working well," he said.
"Sure we know the lack of power let's say, with the engine, but there's been times this year when the chassis has been underperforming as well.
"But the last few races, particularly Budapest, it was if we get it in the sweet spot, it's back to where it was last year.
"It's a very strong car. I think our understanding now of where the sweet spot is is a lot better, and I have confidence that we'll now find it more often than not.
"The car is coming a long way. We're getting a few updates here and there, which are helping."
Upgrades "could be a turning point"
While Ricciardo cautioned that reality does not always live up to expectations when a revised engine runs on track, he acknowledged that the planned Sochi engine upgrades could have big impact on Red Bull's fortunes.
"Let's say on paper, if we gain the horsepower and everything that we should, it should put us in a good position," he said.
"You'd think it would put us comfortably alongside Ferrari. But again it's one of those things. 
"On the dyno sometimes you might see something, but when you put it on track you might see something else. I'll always downplay it a bit. I'd rather be pleasantly surprised, than let down.
"It could be a very big turning point in our season, and obviously for next year as well. I guess time will tell for now."