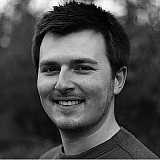 Daniel Ricciardo says that not copying his Red Bull teammate Max Verstappen's one-stop strategy in the Abu Dhabi Grand Prix was a mistake "in hindsight".
The Australian ended the 2016 F1 season finale in fifth place, one spot behind Verstappen – who recovered from a first-corner spin to come home fourth by making one less stop than his rivals.
Both Red Bull drivers started the race on supersoft, rather than the more conventional ultrasoft, after using the harder tyre to set their best times in Q2 on Saturday.
However, while Ricciardo – who spent the opening stint bottled up behind the Ferrari of Kimi Raikkonen – pitted on Lap 10, Verstappen made his first set of tyres last until Lap 22, allowing him to make it to the end of the race on one more fresh set of softs.
Ricciardo made his second stop on Lap 25, and was passed by Sebastian Vettel's supersoft-shod Ferrari in the closing stages of the race.
The Australian later admitted he should have stayed out longer on his supersofts at the start of the race, as Verstappen did.
"The supersoft was pretty good, we lost out a bit at the start but we could hold our ground at the beginning," recalled Ricciardo.
"Then we could see the ultrasofts on the Ferraris were starting to struggle, I saw Seb drop off a little bit behind me and Kimi I could see in front of me started to struggle.
"In hindsight we should have gone long on the supersoft and one-stopped, obviously it worked a lot better for Max. If we were in front of the Ferrari it made sense to try and hold position on them.
"In the end we were close to an overcut on them, but it didn't work out and we struggled a lot behind them, killing the tyres. I tried to pass a few times, but couldn't quite make it work."
'Super-happy' with 2016
Looking back on a season that yielded a single win and third place in the standings, Ricciardo added: "I'm super-happy. It's been definitely more highs and lows this year, a lot of podiums and a good chunk of points.
"2014 was a great season but I scored more [points] this year. Not as many wins, but I think as many satisfying races. I got amongst it when I could, so very happy with 2016."