Subscribe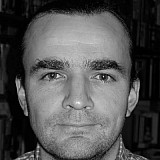 Daniel Ricciardo was in upbeat mood after finishing second practice for the Chinese Grand Prix in third place, behind Lewis Hamilton and Kimi Raikkonen.
Ricciardo said that the latest updates had improved the Renault-powered RB11, which featured a new low-drag rear wing.
"It was definitely a positive day for us, we did more laps and [had] more understanding with those laps," he said.
"I think on both tyres, also on short and long runs, we're pretty happy. New parts on the car, they all seemed to work as hoped.
"I definitely feel more confident, even more satisfaction when driving the car this afternoon. I felt the grip and I really feel the improvement, so that's always nice, to feel that as well from the driver's side, not only the laptime. I'm positive that it can be good weekend."
Regarding Ferrari's form, who is now generally accepted to be F1's second-best team, he said: "They always seem to come on a bit stronger on Saturdays, but for now we seem to third-best team, and we'll try at least to hold that."
Horner happier with set-up
Team principal Christian Horner explained that the team now has a better understanding of the thus-far recalcitrant RB11.
"We made some good setup changes between the two sessions, it's a good step for both of our Dannys," said Horner.
Of the new rear wing he added: "It's just slightly less downforce, as you can see in the speedtrap figures, we've moved up a bit as we were too far off in the first session. It's about finding a balance between the front and rear."
Brake issue for Kvyat
Horner also explained that the brake problem which caused Daniil Kvyat to crash out of the session wasn't the Russian driver's fault.
"It looks like the left-rear corner got out of control," said Horner. "And from that you could see that the hub was getting very hot.
"We told him not to use the brakes for the rest of the lap, and bring it back very slowly, but of course you need to use them at the hairpin, and I think the (brake)line had broken, so he lost the fluid – not his fault at all.
"Thankfully it was only very minor damage."