Get alerts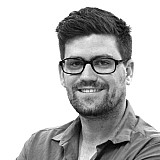 Daniel Ricciardo says he is expecting better results in the upcoming races, after snatching a point away from a tough Austrian GP for him and Red Bull Racing.
The Australian was up against it in Austria, starting 18th thanks to Red Bull deciding to make an engine change. And given that he was unable to serve the resulting 10-place grid penalty on starting position alone, he was also forced to serve a five-second penalty during his pitstop.
Despite the setbacks, Ricciardo put in a solid 50-lap stint on the prime time, and a stunning short run home on the option to grab 10th place.
And he says if he can be in the points in Austria, that means things are looking much better for the upcoming races.
"We know where we are," he said.
"I think if we can get points here we should be well inside the points for the upcoming races. They should play into our hands a lot better.
"At the start of the race, if we'd said we'd finish in the Top 10 I was fairly happy. I think, you know, judging by our car performance and where we were this weekend, I feel I got the most out of it in the race."
Longer options stint possible
Ricciardo admitted after the race that he was impressed with the amount of pace he had when he switched to the option late in the race, and perhaps he should have made the call to take on the softer tyres a little earlier.
"All I know is that when we put the option on I was a lot quicker," he said.
"The pace was pretty rapid at the end and I felt good with that tyre. We'll have a look; maybe we could have pit earlier and gone with the option, but we had to try something.
"I think trying to stay out on the prime and see what happened was a chance we needed to take.
"In hindsight we should have put [the option] on earlier, but it was nice to be able to push hard the whole race."