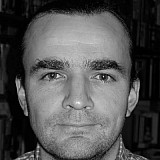 Daniel Ricciardo says he does not care which engine Red Bull ends up with next year, as long as it is a step forward in performance for the team.
Red Bull is set to end its relationship with Renault at the end of this season, and looks set to switch to Ferrari after hopes of a Mercedes deal fell through.
And although Mercedes would have been the preferred option, Ricciardo said ahead of the Singapore GP that he would be happy with anything that made his team quicker.
"My preference is whatever's fastest," said Ricciardo. "At the moment with the badge it doesn't change.
"People say Mercedes, Ferrari, what would it be? Whatever gives us a better chance of victory is what I want. We'll see what happens.
"As I said it doesn't change much. If it gives us a better chance to win, I don't really care what it is at this stage.
"The talks have gone on so long, and obviously we've had a pretty challenging year right now, not only me as a driver but as a team.
"We want something that's going to see us on the podium more often, and something that gives us what we deserve as a group."
Performance step
Ricciardo is confident that a better engine will make a difference to the fortunes of his team, following its struggles with Renault this year.
"I'm sure we'd be closer," he said. "Some races we've been close to Mercedes – close enough to think that if we had another engine we might be there.
"Then other races, when they are 1.5 seconds in front, it's hard to say an engine is going to give us all that.
"There's always a question mark, what else comes with more power? Do you have more recovery at your disposal to use? We'll see. Time will tell.
"In April next year we'll see the real deal, and whatever we've got, we'll see if it works."
Expected more
Regarding the end of the Renault deal, he added: "Obviously I'll be as straight as I can. We expected this year to be better, not only performance but also reliability.
"This year was more challenging than we'd hoped. Again you'd hope that moving forward whatever happens in '16 we don't struggle as much as we did this year."