Get alerts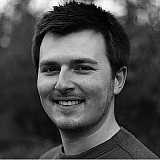 Daniel Ricciardo says he hopes to get through this weekend's Canadian Grand Prix without changing his Renault power unit and triggering a grid penalty.
Both the Australian and his Red Bull teammate Daniil Kvyat have already used four internal combustion engines so far in 2015, meaning either driver would be automatically penalised 10 places on the grid for using a fifth.
Though this will be all but impossible to avoid over the course of the remainder of the campaign, Ricciardo hopes to avoid having to change the engine in Canada, confident that his existing Renault unit can cope with another weekend's running.
"The plan is to race the same engine as Monaco - we're going to try and get through this race without any penalties," he said.
"For this race, according to our calculations, the engine should survive; I don't think we're over-pushing it if we do a full weekend with it.
"Hopefully there'll be no penalties and in the race we can have some fun.
"When we do eventually have to put in another engine and take the penalty, we want to ensure that the engine is as updated as possible."
Canada will be tougher than Monaco
Ricciardo added that Red Bull's form in Monaco, where the team enjoyed its strongest showing of the year with fourth and fifth places, owed more to the nature of the circuit than to any updates of the RB11.
"We had a few little bits and pieces in Monaco, but nothing that was a gamechanger - I think it was more track-specific," explained the 25-year-old.
"We have some more bits and bobs here this weekend, but the track isn't going to suit us much with the straights.
"Hopefully we can at least hang in there and try to battle Williams, who should be a lot stronger this weekend."