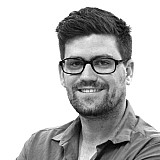 Daniel Ricciardo says he is "grateful" for the character-building season that he and Red Bull Racing have endured this year.
For the first time since 2008 Red Bull Racing failed to win a race this season, with Ricciardo finishing the year eighth in the points, right behind team-mate Daniil Kvyat.
While it was hardly a classic season for the Aussie – particularly compared to the three wins he scored in 2014 – he is far from downbeat about how his 2015 played out. Instead, he says he has come through it as an improved driver.
"I'm definitely grateful for this season. I'd be more grateful if I was World Champion, but to be honest I think I'll look back on it and be grateful for the experiences I've had, [and] things I've learnt," he said.
"It's definitely made me a more complete driver, I think. It wasn't always visible on-track, but trust me when you get back and work with the engineers, there's a lot I've learnt, and a lot that I've picked up on.
"And just learning how to deal with your emotions, frustrations, everything.
"Next year, if we've got a bit more speed behind us I think I'll use it well."
RBR will thrive off tough times
Ricciardo doesn't believe it's just him who will benefit from the difficult season. He says that coming off the back of a prolonged period of success, Red Bull Racing as a team will bounce back even better.
"I don't know if it was needed, I think the unit we had was always strong. But it's definitely made us stronger," Ricciardo said.
"How we picked ourselves up from the start of the year, and how the guys turned it around from mid-season onwards was pretty special.
"There was times where I feared that the team would start to, not fall apart, but there would be some negative effects that would fall on to the work and the build of the car. But it went 180 degrees the other way.
"I think the team we've got is strong, and once we get the tools, everyone is going to thrive off it."