Subscribe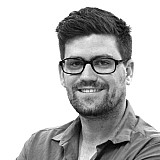 Daniel Ricciardo has been given a sneak peek of the Mexican Grand Prix circuit, completing the first laps of the redesigned Autódromo Hermanos Rodríguez.
The Mexico City circuit is still under construction, but Ricciardo managed to complete a full lap in an Infiniti road car before he and Carlos Sainz Jr shared an RB7 to drive several parts of the track.
"It was really cool to come and see how the circuit is coming along and to drive around it in the Q50 Hybrid," said Ricciardo.
"It clearly has a good mix of fast and slow corners, which I think will be a real challenge in an F1 car, so I'm looking forward to racing here later in the season.
"I heard that the tickets are already sold out, so it will be a pretty special atmosphere here that's for sure."
This year's Mexican GP will be the first Formula 1 race in the country for 23 years.