Subscribe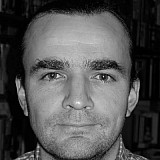 Red Bull driver Daniel Ricciardo was left frustrated after having his time deleted during British Grand Prix qualifying.
Ricciardo was one of the biggest sufferers in the FIA clampdown on track limits at Silverstone after a deleted time in Q3 dropped the Red Bull driver from seventh to 10th on the grid.
A total of 11 drivers lost times in qualifying, although only Ricciardo and Carlo Sainz were penalised in the crucial third session.
"It always felt that I was on the back foot," said Ricciardo. "We couldn't get the car right, and we've been down on power all weekend, even compared to Daniil [Kvyat], so I was losing time on the straights.
"For that I say I was on the back foot, because you're then making up time, or trying to make up more than you need to, I guess. Then you get some mistakes here and there.
"My last lap I was pretty happy with, particularly my last two sectors, but my time got deleted. I didn't think I went off, so I'm going to go to the stewards and have a look."
Ricciardo was sure that he had not gone too wide.
"To be honest, I've done it a few times this weekend, but you know when you go off.
"Yesterday in practice they weren't strict on it, so I abused it a little bit more, but today obviously knowing there was a penalty I tried my best to stay in the limits.
"When the team said I got my time deleted I was surprised. To be honest you don't see everything from inside the car, you know where the wheels are, but the white lines are hard to judge.
"I thought I was inside or at least on the white line, so let's see the onboard.
"Obviously they've seen it, I'm just curious whether they've seen the onboard or an outboard view. For sure they've got all the onboards there, so I'll have a walk up to the stewards and see what happens."
Regarding the race, he said: "We'll see. The way it can work to our advantage is strategy. I think if we're getting clean air without traffic, we'll be quick, but in traffic it's going to be hard for us to overtake."