Subscribe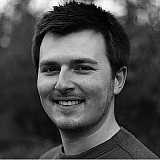 Daniel Ricciardo is unconcerned by Red Bull's latest threat to leave Formula 1, saying he is confident that the team will get the Ferrari engine parity it craves.
The Austrian energy drink giant issued a strong statement earlier in the week that it is prepared to withdraw its two teams from the sport if it is not guaranteed engine parity with the Ferrari works outfit, as it seeks to acquire power units from Maranello for 2016.
Asked by Motorsport.com if he was concerned at the prospect of not having a seat in F1 next year if Red Bull could not secure parity, Ricciardo said it was too early to become worried.
"Right now, I'm not concerned, more curious to see what happens," said the Australian.
"Obviously the sooner we get an answer [from Ferrari] the better, but we're not in November, December yet. When you get to that part of the year then you've got to decide.
"I'm confident we'll get what we're after. If it gets later in the year and it still hasn't come, I'll make a little bit of noise, but I don't think it will get to that."
Ricciardo added that he has spoken with team boss Christian Horner and Red Bull motorsport advisor Helmut Marko about the situation.
"Christian and Helmut are confident we'll figure it out one way or another," he said. "They're not promising me anything, but I'm confident they'll sort it out."
Williams the target in Japan
After finishing second to former teammate Sebastian Vettel around the streets of Singapore last weekend, Ricciardo's ambitions for the Suzuka weekend are more limited, his target being to beat the two Williams cars.
"I think we can make up good ground in the corners – looking at Williams, what we should gain in the corners I expect they'll make back on the straights," he said.
"We'll be fighting with Williams, and if all goes well we should be in front of them, and hopefully not too far behind Mercedes and Ferrari."
Asked what improvements had been made to the RB11 since the start of the year, Ricciardo added: "It just feels more together.
"At the beginning of the year there were signs that the car could be good, it was just inconsistent. Some corners you think 'it's hooked up', elsewhere it would do something uncharacteristic; now the car feels more predictable, more stable under braking."