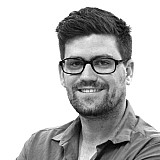 Daniel Ricciardo says he is confident that Red Bull Racing will be on the Formula 1 grid next year, despite the team being yet to lock down an engine supplier.
As the team's engine supply saga continues to rumble on, with concerns that there may not be an option at all for the 2016 season, Ricciardo is confident that a deal will be done, and Red Bull Racing will be on the grid next year.
"The longer it gets the more difficult it is becoming," said the Aussie. "But at the same time I still have probably more confidence that we will be on the grid than I had before.
"I believe we will be there because everyone wants to be. Just knowing what we will be with is hard to say, hard to know.
"The vibe is we still want to stay here. Unless no one gives us an engine – that is the only thing that's going to stop us from racing at this point.
"I think we will take whatever we can get because we want to be racing."
Motivation not an issue
While Red Bull Racing is facing its first winless season since 2008, Ricciardo says that there is no loss of motivation inside the garage.
"I still see everyone motivated. I'm still motivated," he said.
"Sure, it's a bit more sad leaving on Sunday night and not having maybe a trophy to show for it. But I still think we're able to re-set very quickly, and we still come to each race with the same motivation.
"We know it's hard to come to a race and think we're going to win, but I think you then set other challenges to keep you motivated. We've got challenges now to keep fourth in the constructors – I think Force India has closed us up a bit. And for me, trying to finish in front of Daniil [Kvyat], for example.
"[The team] got used to winning for four years or five years or whatever, but that's the sign of a true team. You do become addicted to the success, and you're not happy when you don't have it. It's a good bunch of people, pretty feisty, very competitive, very driven to succeed.
"Sure there are two sides. Some fans see it as us being spoilt, because now that we don't win we're complaining. It's not that we're making excuses, we don't like losing."