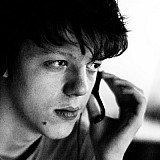 Red Bull Racing's Daniel Ricciardo was upbeat about the team's chances at a first victory of 2015 in the Singapore Grand Prix, citing Friday long run speed as the reason.
Prior to Singapore, Red Bull had not had a car on the front row since the 2014 Hungarian Grand Prix, but that stat was rectified when Ricciardo took second in qualifying at the Marina Bay Street Circuit.
And with Daniil Kvyat's fourth place capping off a strong pre-race showing for the Austrian team, Ricciardo said the squad was in contention for a race win on Sunday.
"It's not impossible [to win this Sunday]," he said. "I think we put ourselves in the best position for it.
"If our long runs from yesterday are any sign, then, yeah, we've got a chance. I'll be going for it. We haven't been this far at the front for a long time, so I will try to capitalise."
Echoing the words of poleman and former teammate Sebastian Vettel, Ricciardo admitted he did not expect the Mercedes duo to be off the pace in qualifying.
"I'm happy but I'm surprised," he said. "I thought yesterday they were just playing around a bit and creating some excitement - but, today, yeah, they're not where we thought they would be. It's pretty crazy, but hey, I'm not complaining.
"We'll see what they do tomorrow, but if it's an off weekend for them, we definitely have to make the most of it."