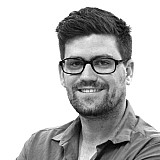 Daniel Ricciardo says his final stint at the Monaco Grand Prix was fun, and thanked the stewards for not penalising him for his run-in with Kimi Raikkonen.
The Australian found himself on super soft tyres following a late safety car caused by Max Verstappen's collision with Romain Grosjean, which meant he was in with a shot of the podium as the race drew to a close.
His first job was to get passed Raikkonen, which he did with a forceful manoeuvre at Mirabeau at the re-start. His Red Bull Racing team-mate Daniil Kyat then let him through so he could have a go at passing Lewis Hamilton for third place.
Ultimately Ricciardo couldn't get through, conceding fourth back to Kvyat at the finish as thanks for being released several laps earlier.
Despite missing out on the podium, Ricciardo said it was an enjoyable way to finish the race.
"It was a good race today and a good result for the team," he said.
"I had some fun in the last few laps trying to get close to Hamilton and [Sebastian] Vettel to fight for a podium position.
"I knew we were in a position to attack in the end which made it exciting, I think. The team worked well, Dany let me past to have a crack at the podium and I gave back the place on the last lap when I couldn't get past Hamilton.
"We'll try and keep up the pace in the next few races to hopefully stay in the top five."
Ricciardo thankful for stewards' decision
Ricciardo benefited from some lenient officiating following his forceful move on Raikkonen, with the stewards deciding not to take action despite there being clear contact between the two.
While Raikkonen complained over the radio that Ricciardo's move was "not nice", the Australian explained that making a 100 percent clean move is difficult at Monaco, and that the stewards made the right call at that stage of the race.
"I had a little incident with Kimi and it's hard to get a clean move without a little contact in Monaco," he said.
"I appreciate the stewards not taking any further action, and I think the crowd and the fans enjoyed it."