Get alerts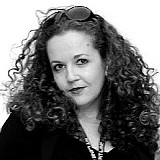 The idea is gaining traction within F1 and is backed by thousands of eager fans.
The concept of 1000 horsepower F1 engines in the near future is gaining traction, with representatives from three of the sport's biggest teams speaking out in support of a 'bigger is better' approach to power in Formula One.
Speaking to invited journalists at an informal pre-season ski day on Tuesday, Red Bull team principal Christian Horner was excited about the potential of the proposed 1000 bhp power units, but warned that in the context of F1's ever-spiralling costs, the idea should be approached with money in mind.
I think the physical aspect is what's become a lot easier, and that's probably why the younger guys are able to get in the car and not suffer 

Daniel Ricciardo
"I think it is fantastic to contemplate using 1000 bhp engines," he said. "The sport wants to make the cars harder to drive and make it more spectacular but if they were brought in serious chassis changes would be needed. It is very easy to say we want 1000 bhp engines, but we've got to consider whether it is going to cost another £20 million or £40 million for the manufacturers. The two have to go hand in hand.
"The prospect is eye-watering," Horner reiterated. "The burden of cost on the manufacturers is a worry because the cost is already enormous under the current rules. So anything we do going forward needs to be considered against cost."
Room to improve
Despite his reluctance to encourage greater spending, Horner was quick to assert that there was room for F1 to improve, and to become more attractive to fans in the process.
"We have head room at the moment - we can make the cars go quicker. We need to use that. We need to make the cars more spectacular, harder to drive, so that the difference in drivers becomes more apparent. At the moment, the difference in drivers is marginal, because the cars are… To mere mortals, they're obviously incredibly difficult to drive. But at a certain level it's difficult to have too much of a variance between the drivers because the cars are relatively simple to drive because they've become so good."
Horner's comments follow those made by Mercedes' Niki Lauda and Maurizio Arrivabene, Ferrari's new team principal, both of whom also feel that the F1 show can be dramatically improved by making the cars more challenging to drive.
Who doesn't want more power?
Daniel Ricciardo, also speaking at Tuesday's Red Bull event, gave his opinion on the prospect of a bhp boost for the sport.
"I think in every motorsport, if you asked the guy 'would you like to go a 50k an hour faster?', they would say yes," the Red Bull driver laughed. "Even the MotoGP guys, and they're going ridiculously fast. We're all obviously up for going faster and having more power; it creates adrenaline at the end of the day and that's a big part of why we all do it. That'd be fun. Maybe it could separate a bit more the guys with a bit more commitment than others, but I think just going faster is always a good thing for us young kids."
Ricciardo also acknowledged that recent years have seen it become easier for a young driver to step into an F1 car and perform.
Cars now easier to drive
"I think the easier part is probably more so physically now," he said. "When I first drove in 2009, my first test, physically the car was harder on your body. It took a lot more. I'm not saying we get out of the car after an hour and a half and it's easy, but I think the physical aspect is what's become a lot easier, and that's probably why the younger guys are able to get in the car and not suffer as much. In my first test, I thought my head was going to fall off, and that's not really the case now. A bigger challenge would be nice, but at the same time, technically I think the cars are still hard to drive.
"For sure, in the high speed corners we're not as fast as we were a few years ago, and definitely before my time they were cornering a lot quicker. So I think that would be nice - to get that back. To have some corners on the calendar where real good guys are taking it full, and the ones who just don't have that bit of commitment are having to lift. It would be nice to get that back, definitely.
"There are always two sides. That would be awesome, but at the same time - even if the cars now are maybe a bit easier to drive physically and for the speeds - I think the racing's been really good. And that's just as important. We get just as much fun from racing as we do from the speed. I always say, all of us drivers could hop in some rental karts, and as slow as they are, if we were all banging wheels we'd have a great time. If we could go faster and still have the good racing, then that's perfect."