Get alerts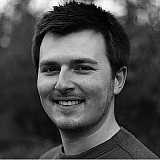 Force India's Esteban Ocon believes a revised version of the team's car represents a big step forward for the team after testing it in Austria.
The team's B-spec car ran for the first time in the first day of testing at the Red Bull Ring on Tuesday, with the most noticeable outward difference being a new nose that appeared on the car for a single lap (see main picture).
Ocon logged the second fastest time of the day with the revised VJM08, just under two tenths of a second away from Pascal Wehrlein's benchmark from Mercedes.
The Frenchman – who races in GP3 after winning last years FIA Formula 3 European title – described the new package as a major step forward from its predecessor.
"[Development] is going in a good way," Ocon told Motorsport.com.
"The car was just mega today, really quick. Let's wait and see at Silverstone but it will probably be a really fast car. The guys are working hard and I think it will pay off."
Future hopes pinned on B-spec chassis
Force India has largely pinned its hopes for the year on the introduction of the B-spec car, which was originally set to debut in the Austrian GP before being pushed back to the team's home race at Silverstone.
"It's front wing, nose, rear wing pillar – a few key areas," team principal Bob Fernley explained to Motorsport.com.
"The final package includes a new floor and nose and a change of the design of the monocoque to accommodate everything. We did the all the crash testing weeks ago."
Chief engineer Tom McCullough had also previously indicated that many aspects of the revised package would be trialled on-track for the first time in the post-Austrian GP test.
"We're really looking forward to getting the new package," he said. "It is quite different; there are a lot of parts changing between now and the Silverstone race, and we're evaluating quite a few of those at the test here.
"We're pretty encouraged from what we see on the numbers side of things."