Get alerts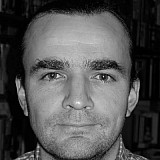 Renault boss Cyril Abiteboul has hit out at the media following speculation about the future of Jolyon Palmer ahead of the British Grand Prix.
German media reported ahead of the Silverstone race that Palmer, who has yet to score a point in 2017, was set to be replaced by Toro Rosso's Carlos Sainz in the Hungarian GP later this month.
But Abiteboul said that he personally assured the Briton before the race that speculation about him being replaced for Budapest was not true.
"I have completely dismissed speculation of him being replaced in Budapest," he told Motorsport.com. "It's not good, particularly on Sunday morning.
"When I found out the proportion it had taken on the media side I made it clear to everyone that there was absolutely nothing true in that, and I told that to Jo directly.
"I wanted to clear that off his mind before the start."
Palmer had qualified 11th for his home race, but he had to park his car on the formation lap after a leak caused a loss of hydraulic pressure.
His teammate Nico Hulkenberg went on to finish sixth, matching Renault's best result of the season.
"We are extremely sorry and frustrated for Jo," Abiteboul said. "I'm sure that with all that happened today, and looking at the pace of Nico, he would have had the capacity to be in the points.
"So extremely sorry, and all our apologies. There is no good moment, but it was definitely not a good moment. He knows that he has our support, and our commitment.
"It's a big disappointment what happened to him, because he was feeling very well in the car, and in the team, and his confidence is rebuilding. But he has to have the hardware."
Asked what can be done to raise Palmer's spirits, he said: "I think the potential of the team, and the potential of the car, is there. And that is the easiest way to rebuild confidence and motivation.
"Even though it has been two tough back-to-backs I think we would race tomorrow given the prospects that we have today. Our first priority is to get our act together on reliability, in particular on his side."