Get alerts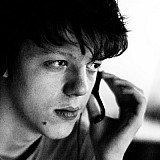 Daniel Ricciardo says Red Bull will be able to make a big step once Renault introduces the significant upgrade to its power unit that is expected to arrive at the Canadian Grand Prix.
The Aussie ended the first qualifying of the campaign in Melbourne in eighth, as the highest-placed of the drivers in Renault-engined cars.
Asked whether he felt the Melbourne-spec Renault power unit was a step up compared to testing, Ricciardo said: "To be honest, I do, but we're not talking a massive step yet.
"When you've already got x hundred amount of horsepower and you get five or 10 extra horsepower, it's not a world of difference - like, you don't really feel the extra kick when you put the foot down.
"But I do feel that top end, at the end of the straight, it just seems to run a bit more, has a bit more legs in the last quarter of the straight."
He then revealed that a significant upgrade to the Renault package, which his Red Bull team runs under the TAG Heuer branding, is set to arrive for around June's Canadian Grand Prix.
"I think once we get to - at the moment, it's sort of talking around Montreal - we should have a proper step.
"And hopefully then I get some whiplash and some good g-forces through my neck."
Additional reporting by Andrew van Leeuwen