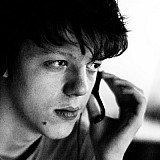 Renault's former F1 driver Vitaly Petrov reckons that the manufacturer's works team, which returns to the category this year, could be in a position to fight for the championship by 2017.
Petrov, 31, made his debut in Formula 1 with Renault in 2010 and remained part of the rebranded Lotus Renault GP squad the year after, scoring a podium in the 2011 Australian Grand Prix.
The French manufacturer's factory team will be back on the grid in 2016 and Petrov, who will spend the year with SMP Racing in the World Endurance Championship, has met the news with enthusiasm.
"This is great news," he told Motorsport.com at the Le Mans 24 Hours and WEC entry list unveiling in Paris.
"When I joined Renault, it was a great team - with a big history. And I am happy Renault is coming back again. I think for France, and for all F1 fans and drivers, and for everybody, it's very important that Renault is coming back.
"It's got great history, already twice world champions and I think they want to win much more.
"We know it will be very difficult next year to be in the top five even, but I think in two, three years they can fight for the championship - maybe in 2017 already."
Interview by William Zinck