Subscribe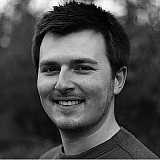 Kevin Magnussen has conceded Renault lags some way off the pace after concluding the opening pre-season Formula 1 test in Barcelona, but says the Enstone team has a "good base".
The Dane completed a total of 153 laps, giving Renault the second highest-total for the day behind Mercedes, although he caused a red flag late on after running out of fuel.
While Magnussen says it's hard to draw any firm conclusions on the French works team's place in the pecking order, he says the team is already aware it lags behind the pacesetters.
Speaking to media at the end of the day, he said: "It was a long day, but it was great to get all those laps in and get all the checks in, check the car's reliability. We tried to break it – but it didn't!
"We are behind, we know that, but we have a good base. Reliability has proven good the last two days, hopefully it will stay like that so we can get some set-up work done.
"We haven't done much of that yet, so it would be nice to play around with that, drop the fuel and put some new tyres on – see how it feels like that."
Magnussen also noted that he was not yet sure of Renault's current place in the pecking order, but restated the company's three-year plan to be fighting at the head of the field.
"No-one knows what the others are doing, so it's better not to speculate," he said. "We know we're not fighting for wins or podiums yet – but in three years it will be a different story."
Back in action
The former McLaren driver added that, after a year on the sidelines, he is eagerly anticipating the start of the season next month, in Melbourne – the scene of his podium finish two years ago.
"I am really looking forward to it," Magnussen said. "It will be nice to get back to racing, especially for me after not racing for a year.
"Being on the grid, reacting to the lights and heading to the first corner, it will be cool.