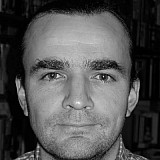 Renault's technical chief Rob White admits that Red Bull and Toro Rosso are still vulnerable to power unit failures in the Bahrain Grand Prix as the company has not been able to address all of the causes of the problems in China.
Because of the logistics Renault has only had a limited opportunity to examine the engines that failed in Shanghai and the French manufacturer admitted before the Sakhir weekend that it was running "temporary fixes".
"Clearly we had a bad day at the office in China," said White. "And the consequences of that bear very heavily, individually and collectively, on everybody at Viry.
"It's never good to cause trouble for the teams or the drivers. So the state of play is that we've put a huge amount of energy into understanding where we were after China.
"That was a big logistical battle. Just the mucky detail of it is that the only legal way to get the engines out of China was for them to travel with the freight to Bahrain as expected.
"To get them to France to be stripped down and inspected would have been Wednesday or Thursday. So we didn't do that.
"We dismantled the engines in the garage during the week so that we could put a finger on exactly what went wrong in China.
"The situation is that we understand what happened to the two engines that failed during the race."
White is concerned about a repeat of the failure that stopped Max Verstappen near the end of the race in China.
"We were absolutely not expecting such a thing at such a low mileage, so a real shame to end the race for him in that way," he said.
White admitted that the company faces a tough challenge as it manages development.
"It's true to say that we are paying the price for a late change of tack, a late arrival of the spec for the start of the season, taking account of some of the things in the environment that moved on – we all know the story about tokens that moved on just before Christmas.
"That's part of it, not the whole story. We must keep our head down and deliver the solutions to the issues that were encountered earlier on but honestly a lot of the direct consequence is to do with the lateness of the arrival of the spec.
"We're still on track delivering the solutions to the earlier problems. We'll continue those."