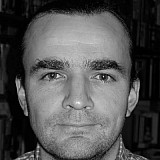 Claire Williams has warned that reintroducing refuelling to Formula 1 could be damaging to the image of the sport by undermining its green credentials.
Underlining widespread opposition among teams to bringing refuelling back, the Williams deputy team principal said such a move is incompatible with the efficient technology that car makers want to promote.
"The manufacturers have just spent hundreds of millions on these new hybrid power units," she said at the Autosport International show on Saturday.
"[They] are much more relevant to the road industry, and to the energy-efficient conversations that we need to have in society now.
"To bring back refuelling, and to make F1 again appear as a gas-guzzling sport, just completely steps all over that message. So I am very anti-[refuelling]."
"Deterministic racing"
Williams chief technical officer Pat Symonds meanwhile argued that the potential negative impact on racing is a major concern.
"[Refuelling] takes away from the spectacle of the racing, and the uncertainty of the racing," he said.
"I think what it leads to is deterministic racing; what I mean by that is that at the moment we can determine a strategy, and then we take a more tactical view as we get into the race.
"In other words, we determine our pit stops based on what our tyres are doing, which won't necessarily be what we've predicted, and what's happening with our competitors around us.
"The minute you've got refuelling, it becomes deterministic - if you put in fuel to get to lap 24, you stop on lap 24.
"You obviously can't go further than that, and if you stop earlier than that, the penalty is way too high.
"So you tend to get these races when you're stopping when you don't really want to."
He added: "If we think back a few years to when we had refuelling, we saw much better racing afterwards. So I think it's a very retrograde step.
"I guess the plus side is that the cars will go a little bit faster because they will be lighter, but I challenge anyone to really determine the lap time of a car while looking at it.
"During second practice for example when we start off running on light fuel and finish running on heavy fuel, you don't really see the difference."
Symonds said that there is also a safety aspect if high speed refuelling was required to keep pit stop times short: "The faster you refuel, the more danger you may put into it.
"I don't want to overplay that, because it's perfectly possible to refuel fast and safe."