Subscribe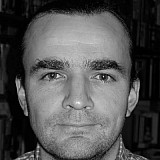 Red Bull boss Christian Horner says his team needs answers from Renault in order to sort its future engine supply, amid suggestions that the team has already made the first move to end the relationship.
Paddock sources have indicated that Red Bull has sent a formal notice of termination to Renault, a move that would seem to indicate that the management is confident that it already has an alternative deal lined up, most likely with Mercedes.
The issue is further complicated by the necessity to sort out an alternative supply for Toro Rosso as well.
"All I can tell you is that we've got a contract with Renault that goes to the conclusion of 2016, and that's our situation," said Horner today.
"We're waiting to hear what Renault's plans and commitments are longer term, and I guess once we understand that then we'll be able to make decisions accordingly regarding out future."
Horner would not elaborate on suggestions that Renault has not met performance clauses in its contract with Red Bull, and that gives the team a way to get out of the deal.
"The contents of any agreement between the parties are confidential, but as is standard in any competitive contract, or supply contract, there's obligation from both sides," he said.
"Those obligations are quite clear between the two parties."
Renault sources are adamant that the 2016 contract with Red Bull remains wholly valid and it sees no grounds for it not to be supplying engines next year.
Works team status not key
He insisted that the potential status of Lotus as a works team, when Red Bull has previously been announced in that role, was not necessarily the key issue.
"Not really. We just want to know what Renault's commitment is. Whatever they do, they need to have a competitive engine, unless they stop.
"For us, we just want to understand what the position of Renault is. We've enjoyed some very competitive years with Renault, we've won eight world championships together, 50 grands prix, and let's see what the future holds.
"Renault had four teams last year. Lotus left because they didn't want to be with Renault, and the other team went bust. So we ended up as two teams by default.
"Renault have run with four teams previously, so the bottom line is the product has got to be competitive, whether it's one two or four teams."
Horner acknowledged that the team needs to know sooner rather than later what power unit it will be running next year.
"Of course an engine is an integral part of the car, and as the concept is being born you want the engine to be a part of that.
"You also have situations like Ross Brawn had in 2009, when he probably didn't find out until November or December what engine he was going to have for that season. And then of course compromises inevitably have to be made.
"It's not something that we've given a huge amount of thought to at the moment, because we do have an agreement with Renault until the end of next year, and our assumption at the moment is that we will have a Renault engine in the car next year."