Subscribe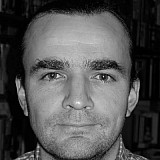 Red Bull team boss Christian Horner has played down the significance of the Formula 1 Strategy Group's push for a price cap on engines from next season.
The initiative has come just as Red Bull enters what will clearly be delicate negotiations with Ferrari over a future supply for both RBR and its sister team Toro Rosso.
A lower price and hence less income could have an impact on Maranello's willingness to add two further teams to its customer base.
However, Horner made it clear that Red Bull would be willing to spend what it takes to ensure it got the best possible service, telling Motorsport.com: "I'm not paying too much attention to it, because what is defined within an engine agreement?
"At the end of the day it will come down to market forces and market price. Is it just eight engines and a couple of mechanics, or is it dyno time and development? And what kind of level of support?
"At the end of the day you can either fly in economy or first class, and it's down to an individual team to decide where it wants to be placed."
The F1 Commission is set to vote later this month on a plan to cap engine prices at 12 million euros for current specifications and 8 million euros for year-old power units.