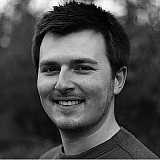 The four men responsible for stealing trophies from the Red Bull Formula 1 team's factory have been sentenced to jail.
A total of 60 trophies were stolen from the Red Bull base last December after the gang drove a silver SUV through the front doors of the Milton Keynes facility, causing extensive damage.
Around a third of the stolen trophies were recovered 10 days later in a lake near Sandhurst, albeit some of them were damaged.
After pleading guilty during a previous trial at Guildford Crown Court, the quartet, aged between 24 and 41, have now been sentenced to between two and seven years in jail.
The total damage caused by the four men, who were also found guilty of multiple robberies between November last year and April, totalled £317,000, according to BBC reports.